Adapter board for PluX16- and PluX22 decoder; the decoder is plugged into the female connector of the adapter. About large solder pads, the wiring inside the locomotive can be easily carried out.
The adapter board ADAPUS can be used together with several PluX decoders from the current ZIMO program, namely MX645P16, MX645P22, MX633P22 ... and successor types; thus, with such types that are provided with 16 V-power storage port.
DO NOT ALLOW is the use of ADAPUS with MX630P16 and MX648P16 !!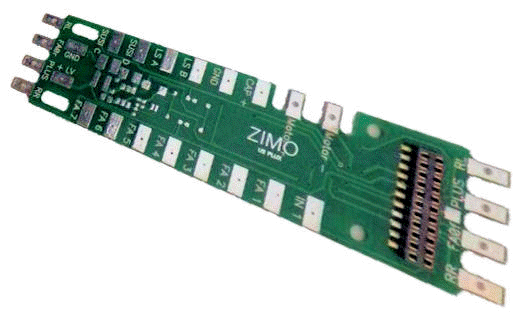 Zimo ADAPUS adapter board.
Brand: Zimo
Product Code: ADAPUS
SKU Code: ADAPUS
Reward Points:

1



Availability:

1
£18.00

Ex Tax:

£15.00

Price in reward points:

1